Hisense Hitachi Air-conditioning Systems Co.,Ltd. has a sustainable development for 15 years. The sales performance has been growing rapidly and staying at the marketing peak of public buildings. Why did the company can create the miracle? How to keep developing sustainably? What was the company's faith? The secret was focused on the VRF market.
Then let us follow the step of Iraq Khabat project visiting activity. The secret about Hisense Hitachi miracle will be exposed.
1, Oversea business department chief, Mr. Zhang Wenqiang, welcome the client persionnally.
2, Appearance between manager and client
3, Mr. Dong, Eastern Europe sale Director, comprehensively introduces the real power of Hisense.
4, Tony Xv, EAA (Europe, Asia, Africa) technical center manager, and others senior engineer introduces Hisense quality control system on the factory.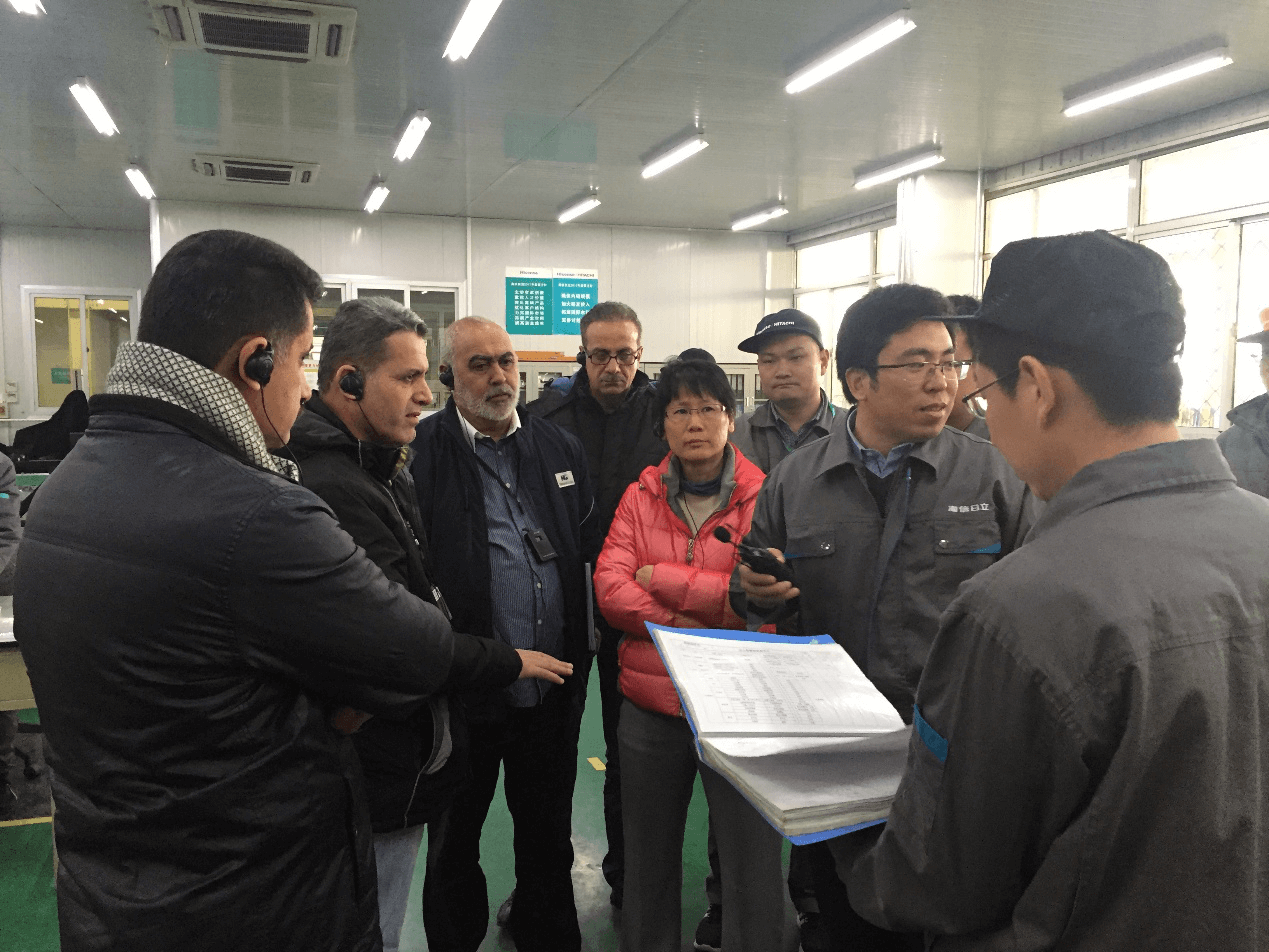 5, Mr. Guo, Quality assurance department stuff, and Mr. mohammed check the outdoor unity and communication.
6, Tony Xu and other engineers obtain guest's thumb-up due to their hard work for the test.
7、Mr. Saword, Iraq ministry of electric power officer, present a bouquet for Hisense.
This two-week visiting activity was crowned with complete success. Too many consensus were reached between Hisense and the client from Khabat project. Both of us hope that strengthen bilateral cooperation and create more and more new opportunities in the future.